Since the beginning, EvoShield has been about one thing: giving athletes industry-leading protective gear that doesn't sacrifice comfort for protection. Instead of outfitting players with gear that simply absorbed impact, we created our innovative Gel-to-Shell® technology that disperses that energy across the surface, minimizing felt impact. This flagship Gel-to-Shell® technology transforms from flexible inside the packaging to an ultra-hard shield in minutes and is the only custom molding batter's protective in the sport.
MLB Average Fastball Velo and Hit by Pitch totals
Over the past 10 years, both the average fastball velocity and the HBP totals in the MLB have risen significantly. HBP totals have gone up every year since 2015, with a total of 1984 in 2019. Similarly, the average MLB fastball was 89 MPH in 2002 and has risen to 93.1 MPH in 2020. Players are getting hit more often, and pitchers are throwing harder, making batter's protective gear more important than ever in today's game.
IT'S ALL LED TO THIS
Since we released our first Gel-to-Shell™ guards back in 2005, player demands have driven our design process. Aside from the industry-leading protection they've come to love, athletes wanted new and exciting looks from EvoShield.
The original all-black guards transitioned to solid color guards in 2013 before we unveiled DigiCamo patterns and sublimated designs two years later. Those guards gave way to SpeedStripe™ and EvoCharge™ in 2016 and 2017, respectively. At its core, the guard remained unchanged over that decade-plus. But in 2019, thanks to enhanced manufacturing and engineering capabilities, we were able to take a giant leap forward in the protective game with Pro-SRZ™.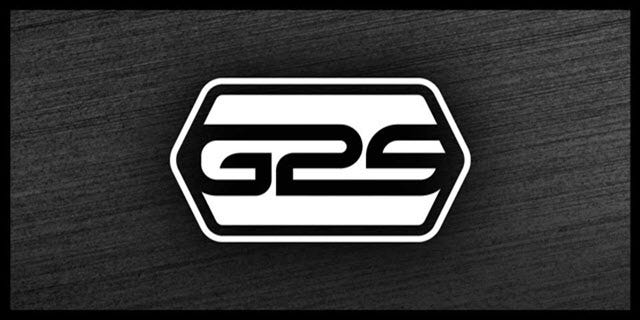 Gel-to-Shell® Technology
The Pro-SRZ™ design masters the use of the same Gel-to-Shell® material included in past iterations of EvoShield batter's protective gear. This innovative technology allows each guard to offer a custom-molded fit. Pro-SRZ™ guards start flexible inside the packaging, then, once the foil pack is opened, the material transforms into a hard, lightweight shield in a matter of minutes. The result is the ultimate baseball-deflecting guard that is both sleek and ultralight to perform at the highest level.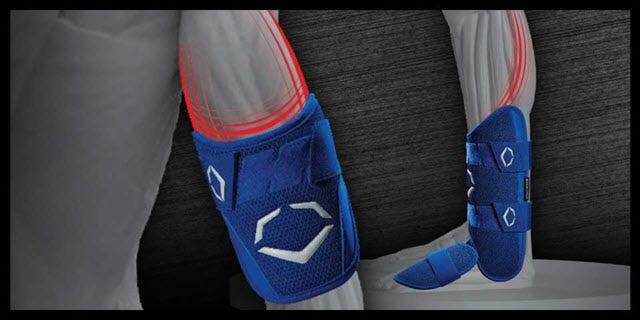 Ergonomic Design
For years, the shape of EvoShield batter's leg and elbow guards remained the same. Now updated with an ergonomic design, the Pro-SRZ™ guards align with athletic body types to ensure there's protection and mobility exactly where you need it. EvoShield updated the batter's leg guard to include options for both left-hand hitters and right-hand hitters, allowing for more coverage on the inside of the lead leg and a more comfortable feeling guard.
In June of 2020, we took customization to new heights by launching the EvoShield custom builder, a hands-on experience enabling players to build guards that match their game. With the builder, you can customize 3 different elbow guards and 7 different leg guards, choosing from 11 base colors and 7 accent colors to make the guard that's true to you. Personalize your strap with any MLB team logo, your name, and different icons to showcase your flair on the field.